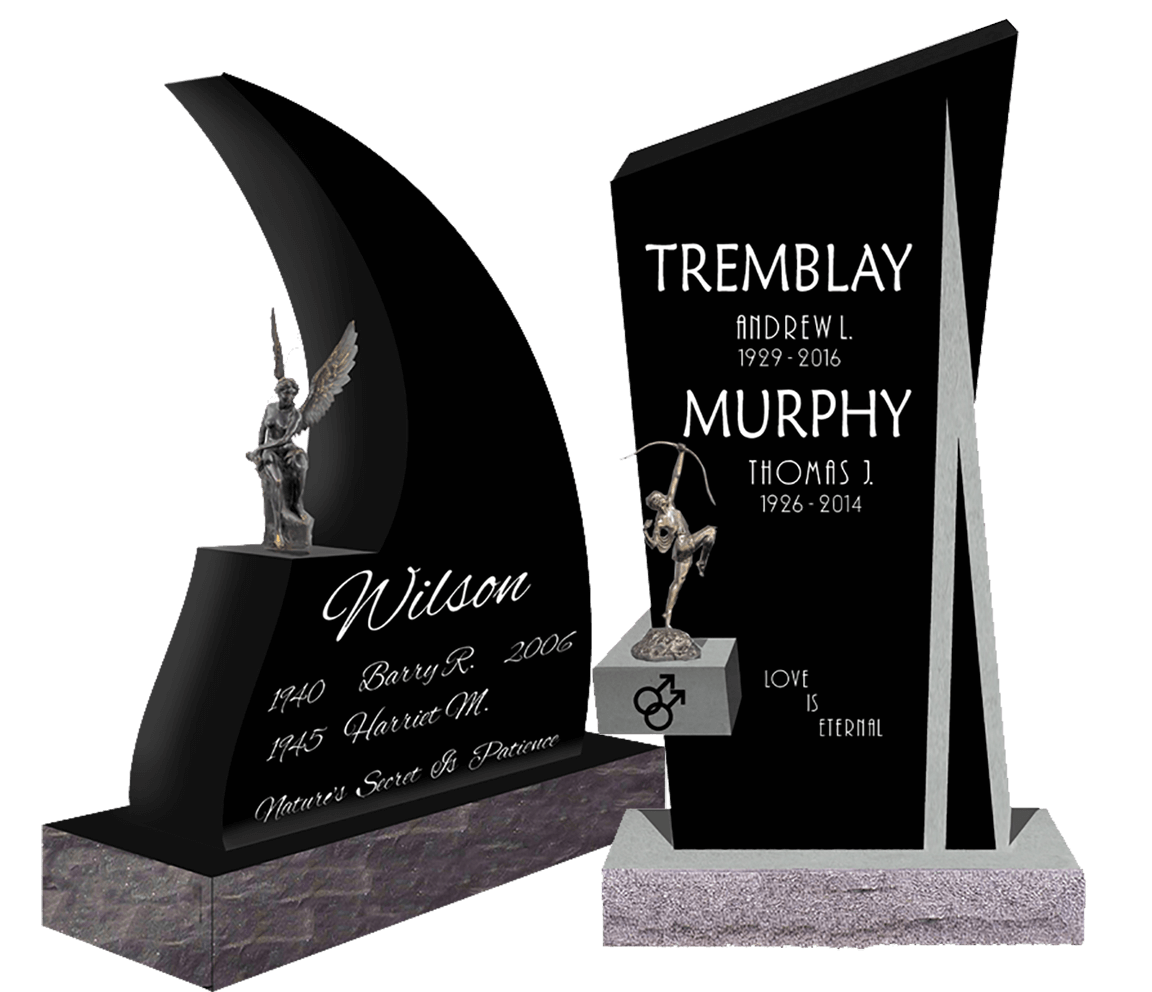 Meadowlark Memorials – preserving memories for eternity.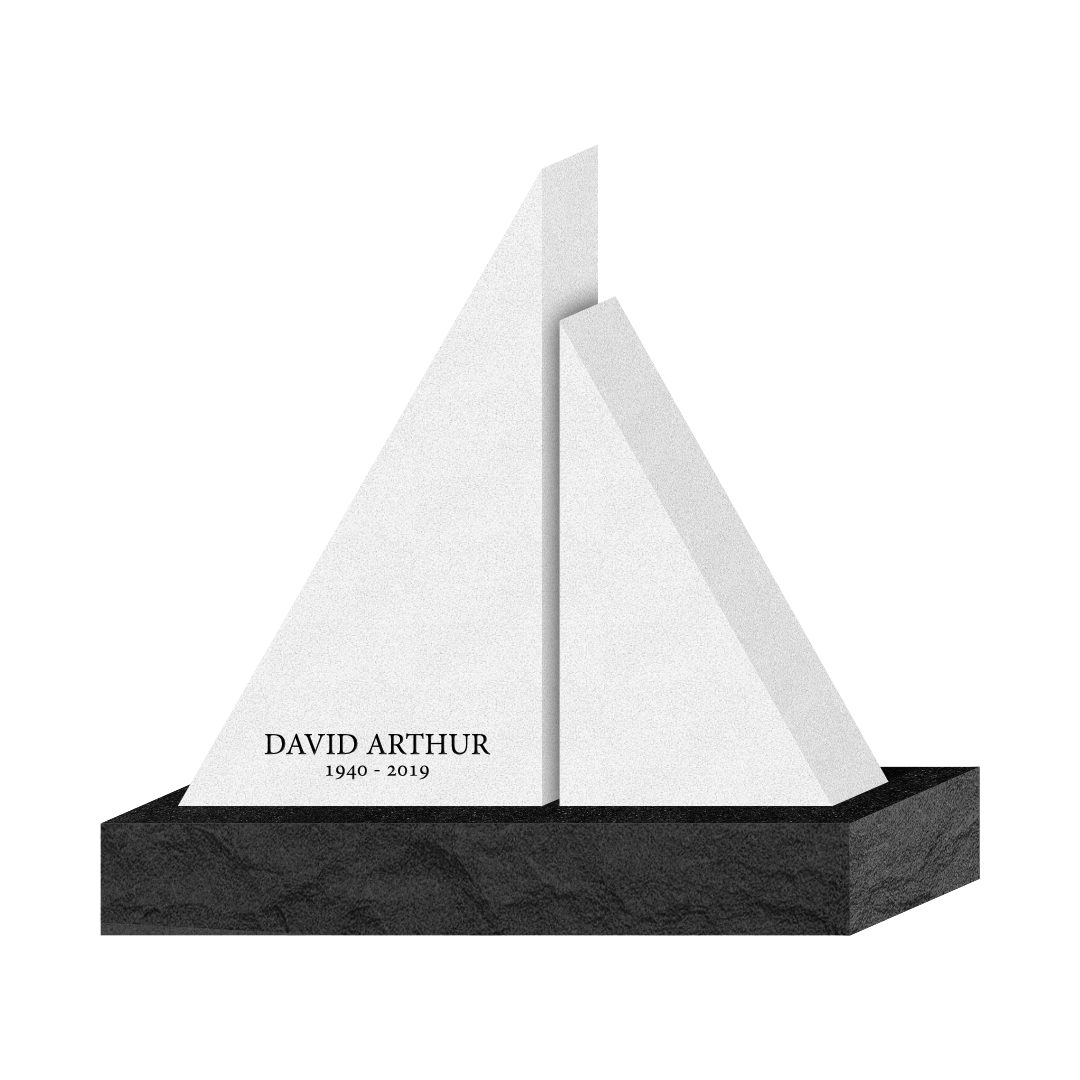 Beautifully handcrafted headstones as a testimonial to your loved ones life.
Meadowlark Memorials is a family-owned and operated business in Victoria, British Columbia. Together we bring more than 70 years of experience in the memorial business to Vancouver Island. We offer personalized monuments of the finest quality and craftsmanship. To view our full list of products and services please click on OUR PRODUCTS
Our brochure features original designs and shapes that cater to all budgets.

The latest computer software provides you with a scaled image of the memorial prior to manufacturing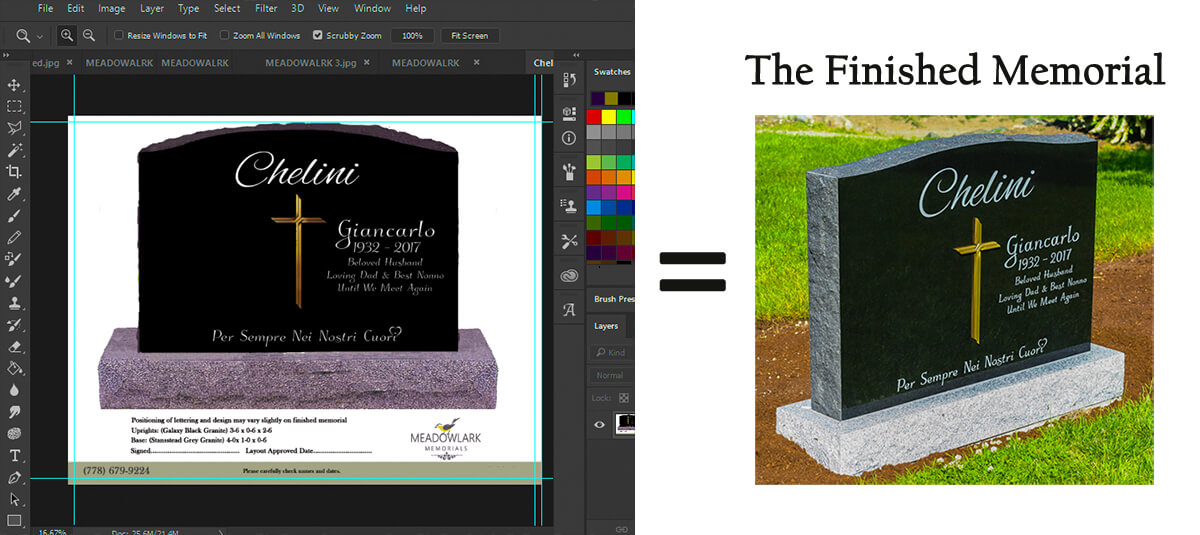 Here's what our customers are saying about us
Testimonials for Headstones & Gravestones made by Meadowlark Memorials.
Carl has done talks for my university students at a local cemetery. He is so knowledgeable Headstones & gravestones, both in the present and traditionally. Most importantly for us, he also has so much knowledge about monument conservation and restoration. I'm hoping it's a long time before I need his services outside of working with students, but he's the man to go to!
E. McGuire
My experience with Meadowlark Memorials was possibly the best experience I have ever had with any business. I dealt with the owner Carl Hughes, Carl was incredibly patient with all my needs, I felt like he cared about what I wanted, he listened to every detail and advised me to take my time and do not feel rushed to make any decisions. After a few phone calls with Carl, I felt like I was talking with an old friend.
He wanted to learn about my husband to capture his personality with hopes of translating that into stone. My Husband was an avid bird watcher and I wanted that to shine through in the memorial. Carl shared this hobby and was very enthusiastic and eager to begin designing.
The result is pure bliss, designed to perfection.
I can not recommend Meadowlark Memorials enough. Truly a gem of a local business. Thank you, Carl and Brad, for all your hard work.
Sandra Reynolds, Victoria BC.
Carl was very knowledgeable and helpful in guiding us through the process and various options of having a stone made & placed. He was flexible in working out the timing, sensitive to our family's needs, and replied promptly and clearly to questions. The artwork was exactly what we had hoped for, is professionally done, and Carl installed the stone expertly at the cemetery.
Tim Barss
Dealing with the passing of a loved one is especially difficult when you are far away. I live in Edmonton and dealt with Carl throughout the entire process via email. He was absolutely fantastic and very helpful. He involved me in every step and updated me regularly. Our stone was packed today and a friend was at the cemetery and said it was beautiful. Thanks, Carl for making this process as painless as possible. I would recommend Meadowlark Memorials to absolutely anyone.   
 Paul McDonnell
Thank you for all you did yesterday at Tom's burial site. It is a hundred percent better.
The new clear headstone has all the right ingredients for him and fits in with the others nearby. I went back before lunch and took a photo to send to Denmark and family on the mainland.
My experience with Meadowlark Memorials was exceptional, I'm so glad to have made them my choice. Knowledge and skill were matched by prompt, courteous and thoughtful service. Artistry and attention to detail resulted in a beautiful memorial stone for my grandparents the entire extended family loves! Many thanks Carl Hughes!
E Brook. Victoria BC
We have been very happy with the work that Carl Hughes of Meadowlark Memorials has done for us in St. Luke's Church Cemetery. His onsite restoration of monuments in the cemetery has been excellent. Carl has been easy to work with and we highly recommend his work.
B Prescott,
In such a hard time, Carl helped ease some pain with such a beautiful piece of artwork that will forever hold my grandfather's memory. Carl was very professional and timely but also very precise in his work. I will highly recommend meadowlark memorials because even though no one wants to talk about these things when it comes down to it I want the best for my loved ones.
Riki & Amy Saanich
Thank so much for the tribute you made for my father, everyone at Meadowlark Memorials was very helpful. The west coast artwork on the boulder is beautiful. My father would have loved it, thanks again.
Terry J. Victoria BC
Testimonials for Headstones & Gravestones from families on Vancouver Island.
I would highly recommend Meadowlark Memorials. Carl did an excellent job of restoring our great grandparents' grave marker and also inscribing the name of our great grandmother, 100 years after her death. I am sure that she is pleased as well. Everything was done in a very thoughtful and professional manner.
Louise Fossen and the Jackman Family 5/30/2017
It was a pleasure meeting you yesterday. If I have an opportunity I will certainly have no hesitation in recommending you and Meadowlark Memorials for Headstones & Gravestones.
Best Wishes,
R. Volquardsen Salt Spring Island
Carl, I am so glad I found your little ad in St. Luke's Cedar Hill Prescription Newsletter. My parents & grandparents gravestones were looking so neglected. Especially after the fabulous cemetery clean-up jobs, the volunteers have been doing. I had my grandparent's stone & grave cover redone 22 years ago. At that time, the stone had to be removed, taken to a workshop, then returned for re-installation. Now you can do all of this onsite!
I found Carl & Meadowlark Memorials very prompt with inquiry responses. very reasonable with quotes & timelines as well as courteous and accommodating. The job is completed and the results are amazing. I could not have possibly expected more. On behalf of the Hitchcox Family, I thank you so much! You come with our highest recommendations.
D.H Vancouver Island
I went out to the memorial park to see the flat marker you engraved for my mother. It is beautiful, the granite is the exact color I wanted and the rose carving is perfect, Thanks to all who helped us with this memorial.
C Knapgate. Duncan
Thanks to all at Meadowlark for your fast delivery with dad's gravestone. I am glad I went with the black cameo cemetery vase, it certainly adds to the beauty of this wonderful tribute for my mother.
Wendy F. Campbell River
Words can't describe how pleased I am with the memorial bench, the inscription looks great, you have helped us every step in the design. I will recommend your monument company in the future.
Carmella Y. Nanaimo British Columbia
Choosing a cemetery marker was a difficult time, but thanks to Meadowlark Memorials it was a lot easier. The whole family is going out Saturday to view the grass marker, I'm sure they will be as thrilled as I was with it.
Carroll H. Nanaimo
I was looking for someone who could do a detailed piece and I can now say, Carl, is excellent at engraving as he is an excellent artist. If you are looking for Headstones & gravestones, this is the place to call.
Aron LW
Headstones & Gravestones made on Vancouver Island